Diese Zeit Gehört Dir
Brand Campaign
If people in Germany can agree on one thing, it's the train always being late and wasting everybody's time.
We tried to clear up this misconception with a campaign that changes how people see the time they spend "waiting" to arrive at their destination: If you go by car, you spend your time fuming about tailgaters, the full closure of an autobahn or asking yourself how long the overtaking duel of the two trucks in front of you will last on. If you go by plane, you have to arrive at a location far outside of your city center two hours before departure, walk miles between check-in, security and gate, and must then sit strapped and upright for 75% of the time of your flight. With German Railway, it's a different story: This time is yours.
People don't just buy a railway ticket, and they are not only being carried from A to B. They get something more relevant than ever: Time for themselves. Because time in the train is quality time that can be spent completely individual and should thus be perceived as such.
The campaign
TVC, poster & digital advertising
Our goal was to generate awareness for the new communication measure and lead people to a digital platform where they can tell their own stories and showcase others how they spend their time in the train.
While spreading this positive message, our revamped Corporate Design gave the dusty public corporation an attractive new look, and in this way set a milestone on how people perceived German Railways.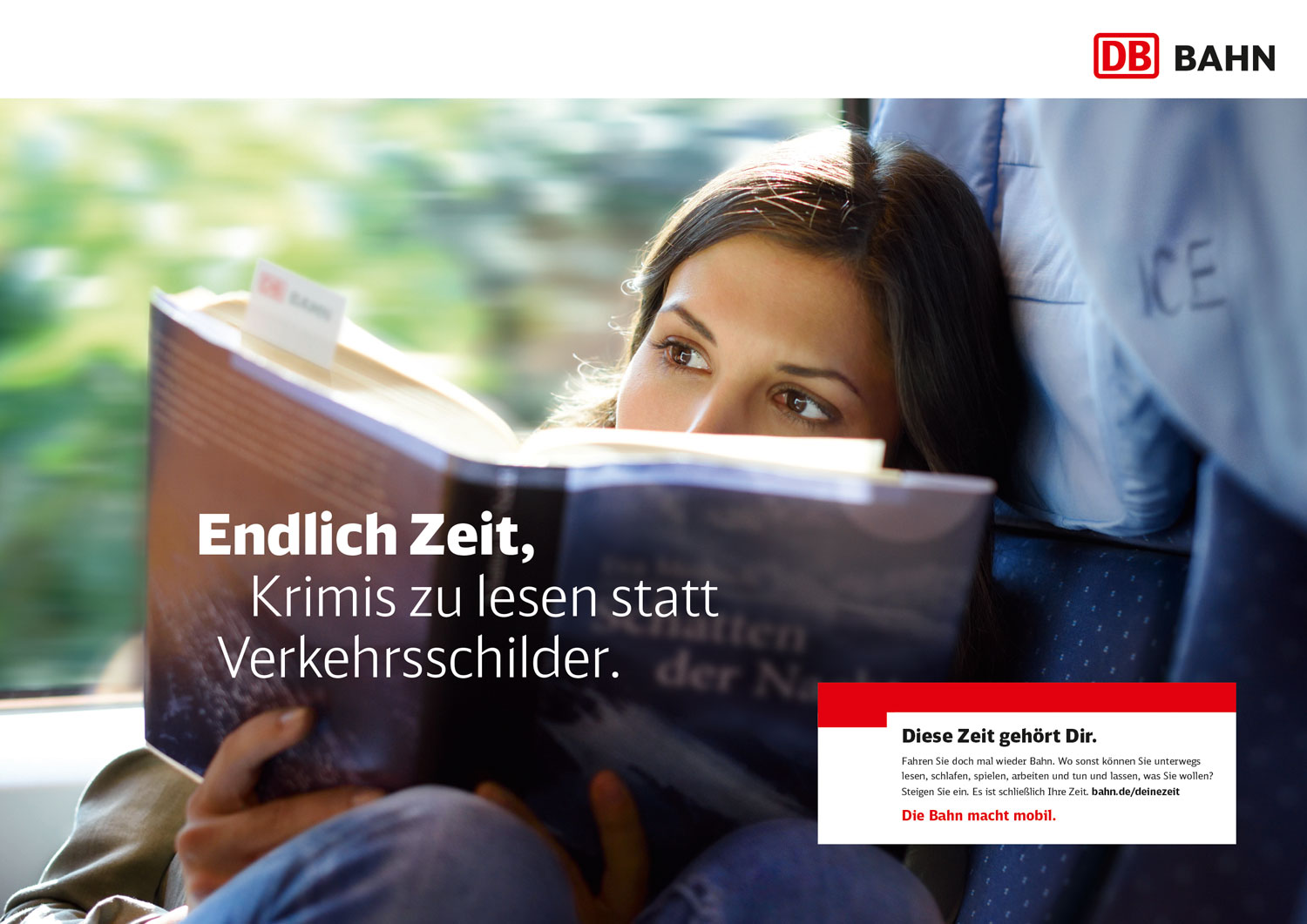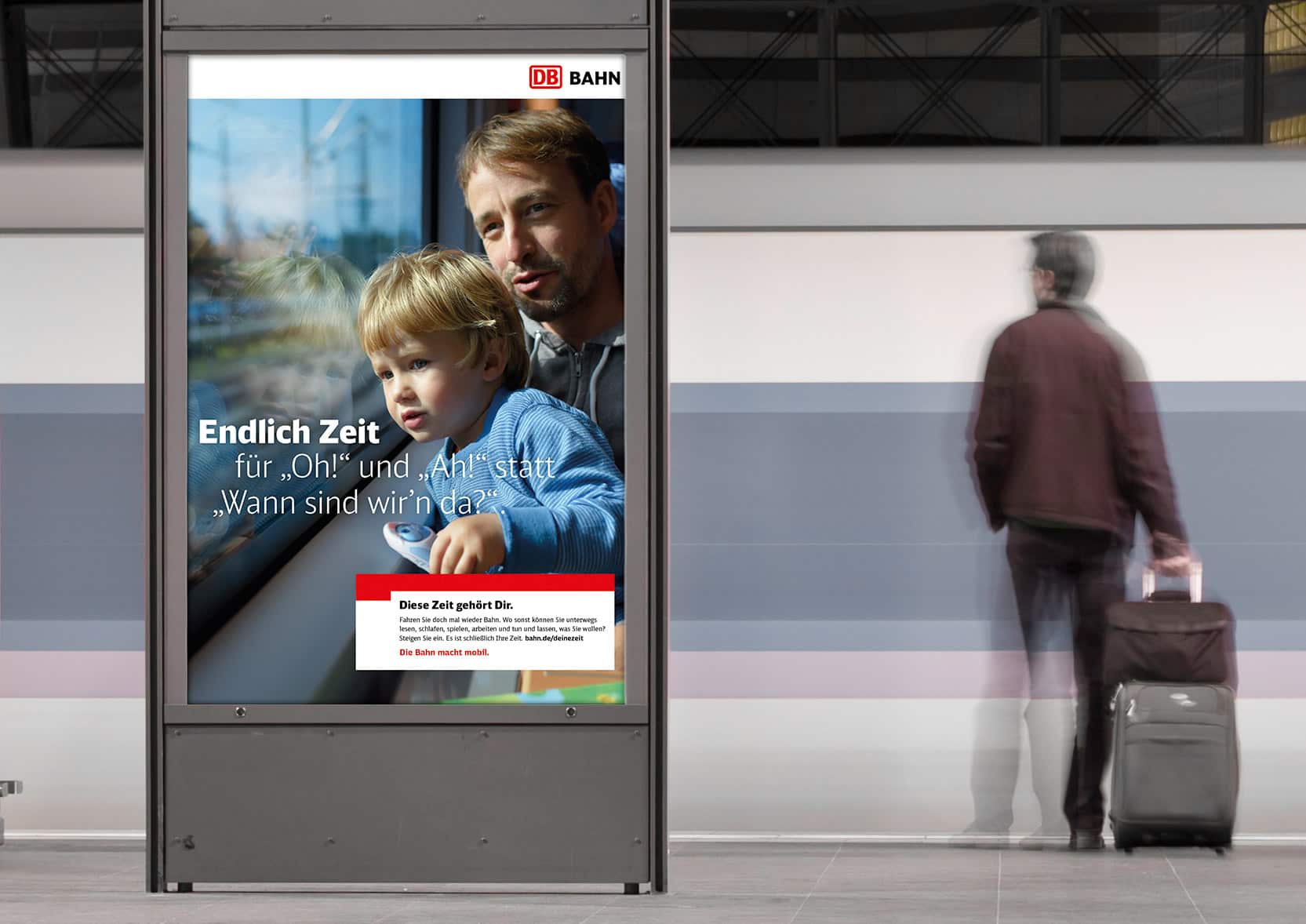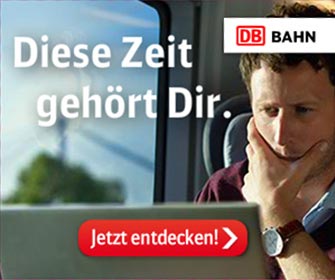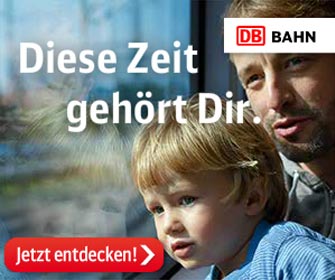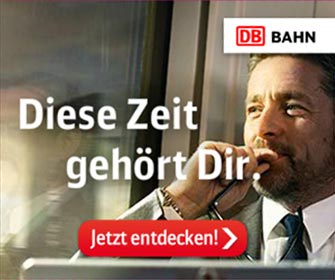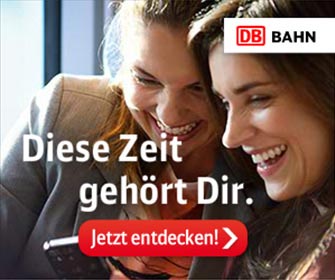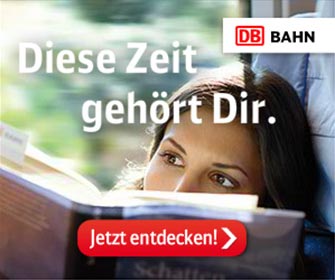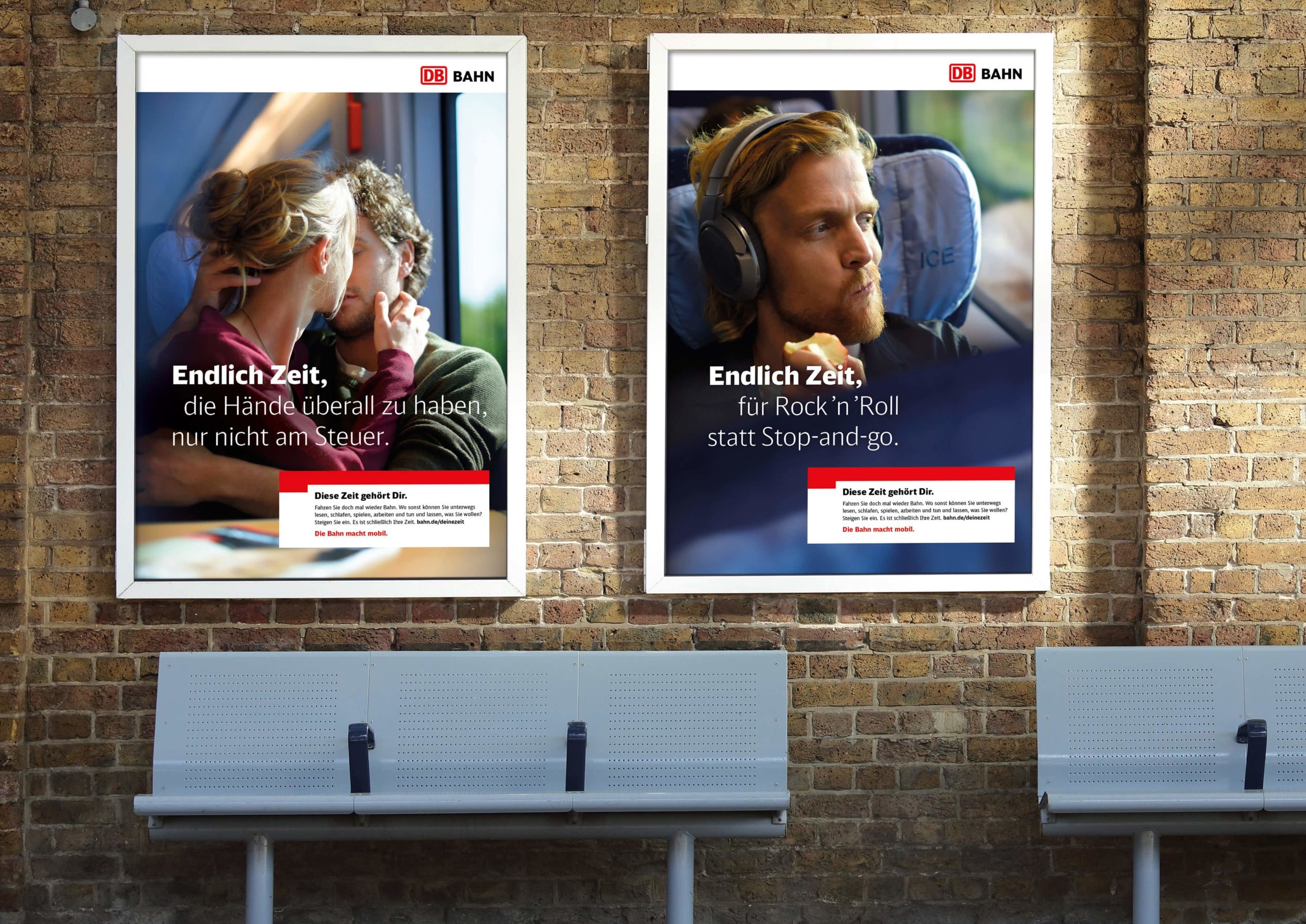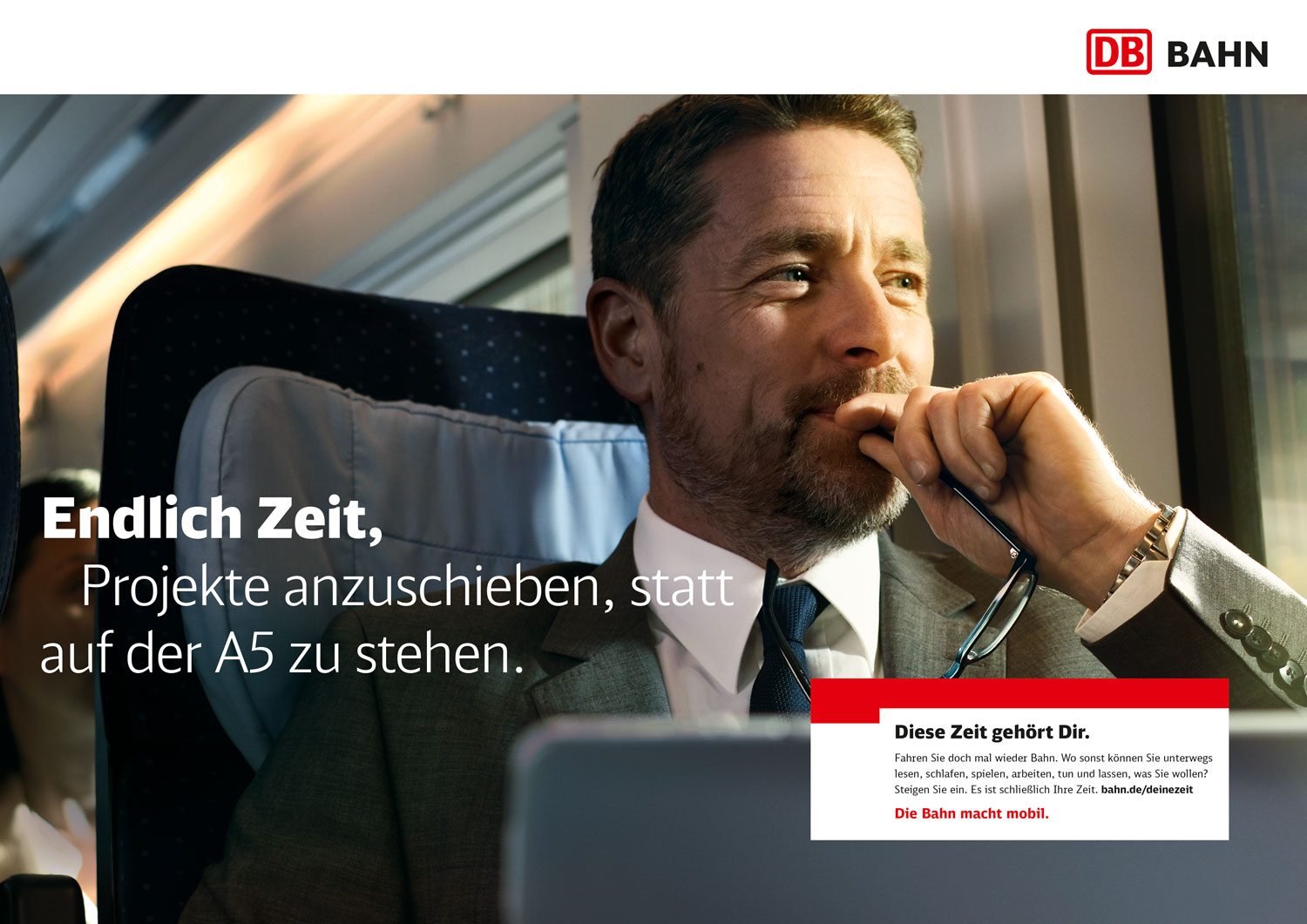 Thousands of users have participated and posted photographs, videos and stories to our platform. We selected the best UGC and worked together with the respective creators to enrich our campaign with their contents.
To promote our platform even further, we created a special wagon that could be transformed into a cinema, a concert hall or a stage for comedians and authors.