SEAT Ateca
launch of SEAT's first SUV
How do you sell a car that doesn't even exist yet?
To introduce SEAT's first-ever SUV, the SEAT Ateca, we created a campaign that lets the customer rediscover his daily routine. We embrace and celebrate all the little things he experiences on a daily basis, like his coffee in the morning, his daily commute, or simply charging his mobile phone. With a lot of attention to detail, we position the car as an assistant to these tasks and help the customer to fully enjoy his unique way life, without changing it at all.
Awareness
awaken the senses
We made a direct mailing, sent to all of SEAT's clients, that pleases all five senses of the beholder. Every aspect of someone's daily routine was linked to a smart new feature of the car and translated into a haptic experience, realized through different print finishes, including various surface textures, fluorescence coatings, scented paint and edible food lacquer.




We also invented the world's smartest trial run: Catching people right in a rather unpleasant part of their daily routine, waiting at a bus station. We offered them instead to be instantly driven home in the new SEAT Ateca by a trained driver that also demonstrates all the features while driving them to their desired location.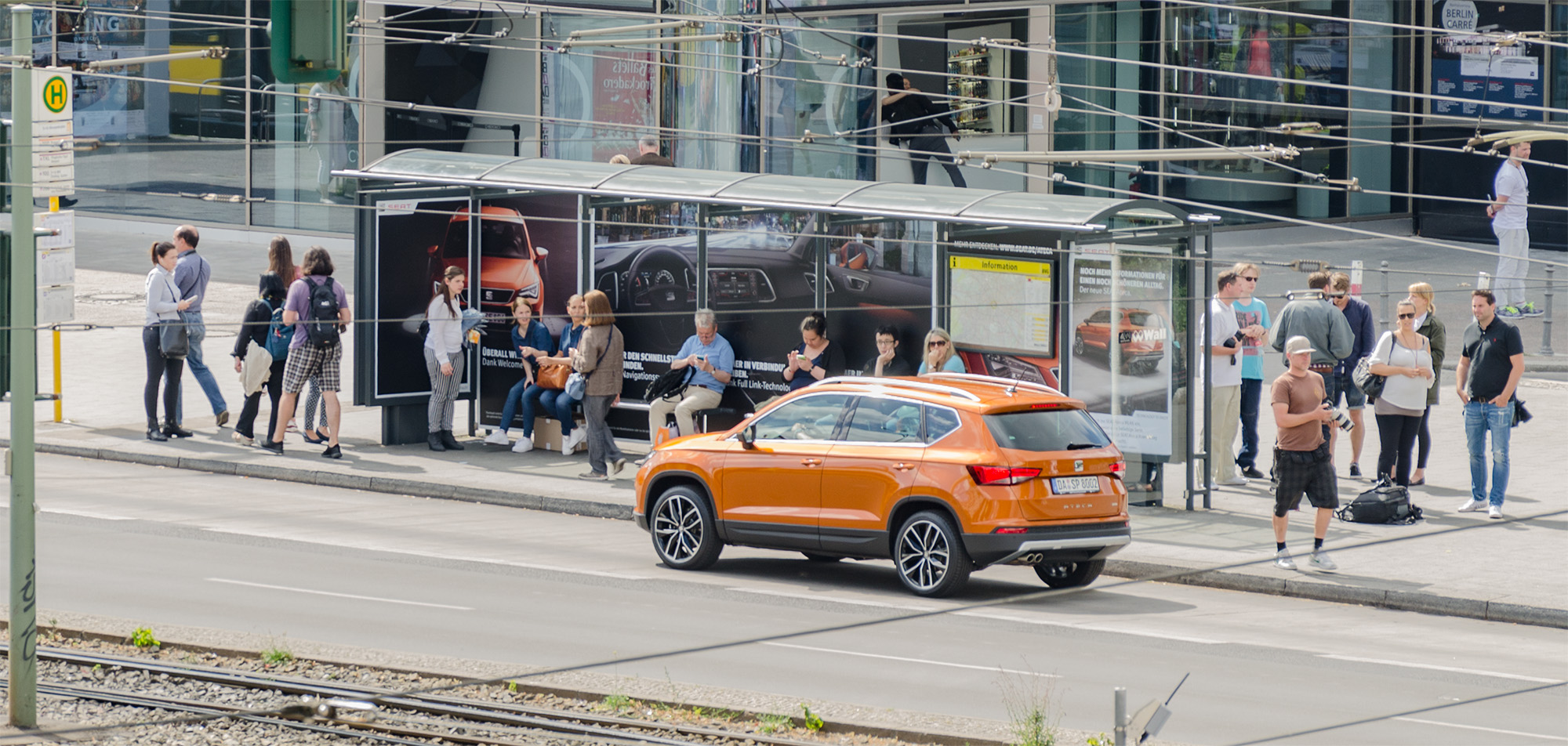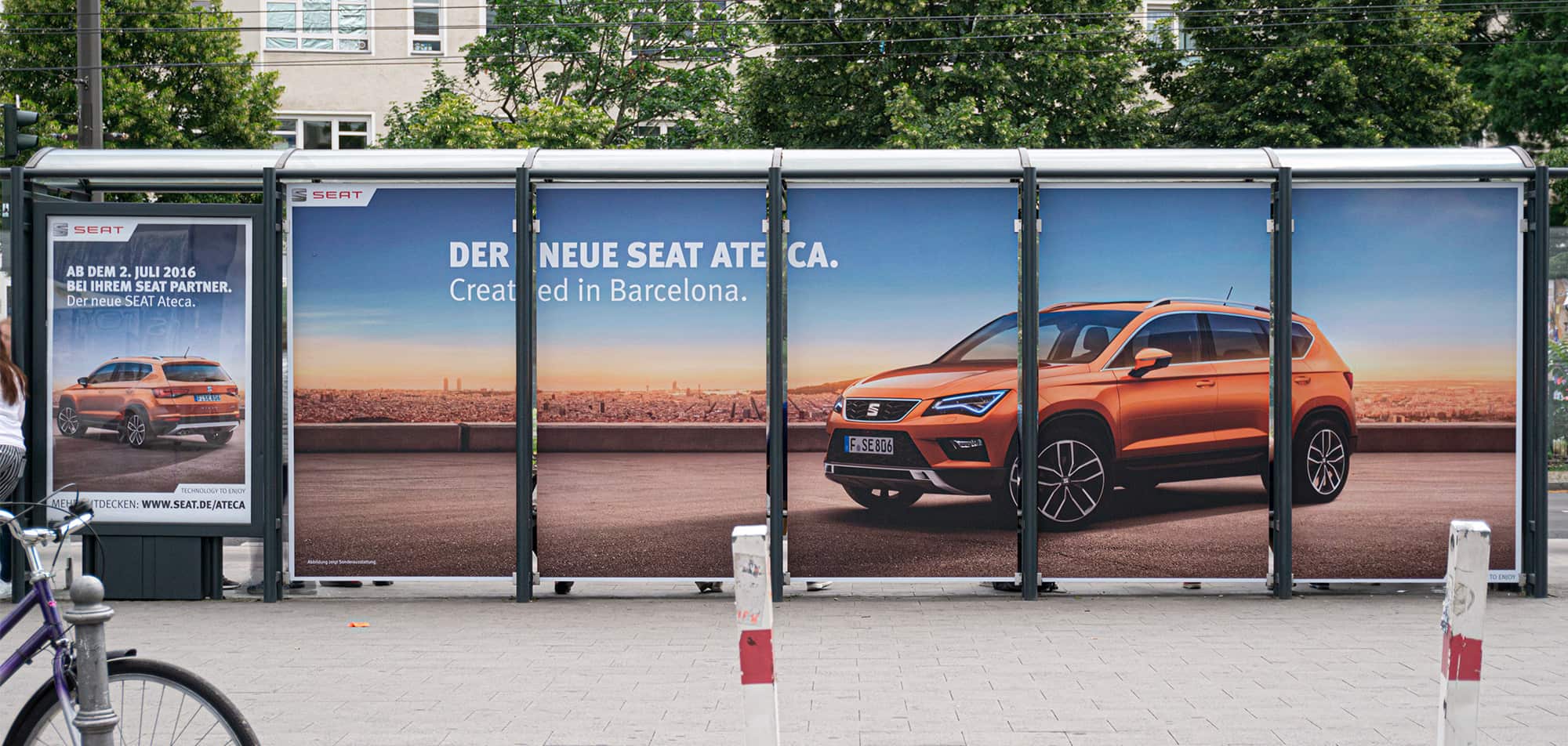 The Result:
SEAT got so many pre-orders that the car had a lead time of over six months right from the start.