Fresenius Medical Care
Interactive Digital Signage
Client
Fresenius Medical Care
Fresenius Medical Care is a world wide operating company that provides kidney dialysis services.
In honor of Fresenius Medical Care's 20th year anniversary we developed a multi-language interactive company presentation to showcase their key business values and personal stories of real patients.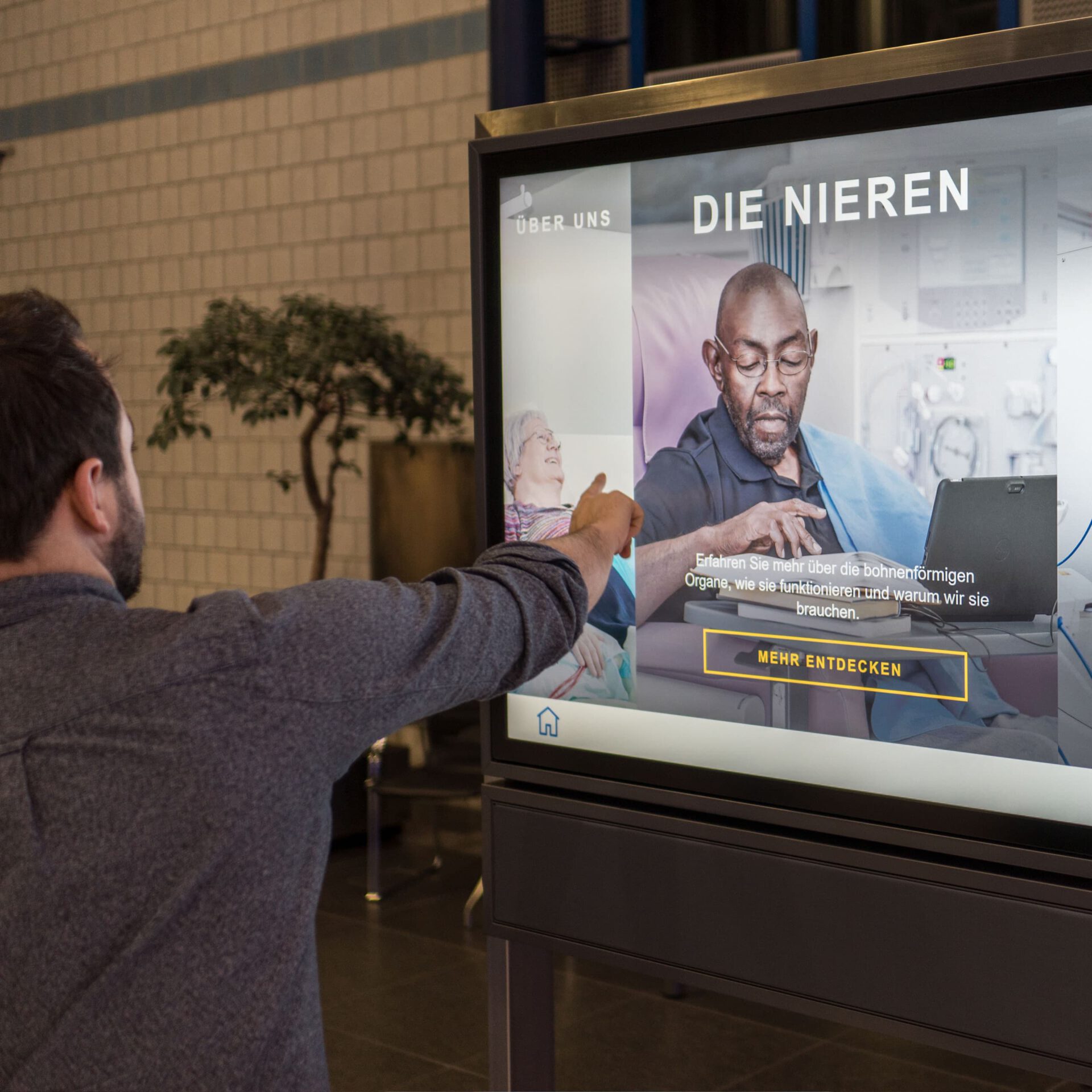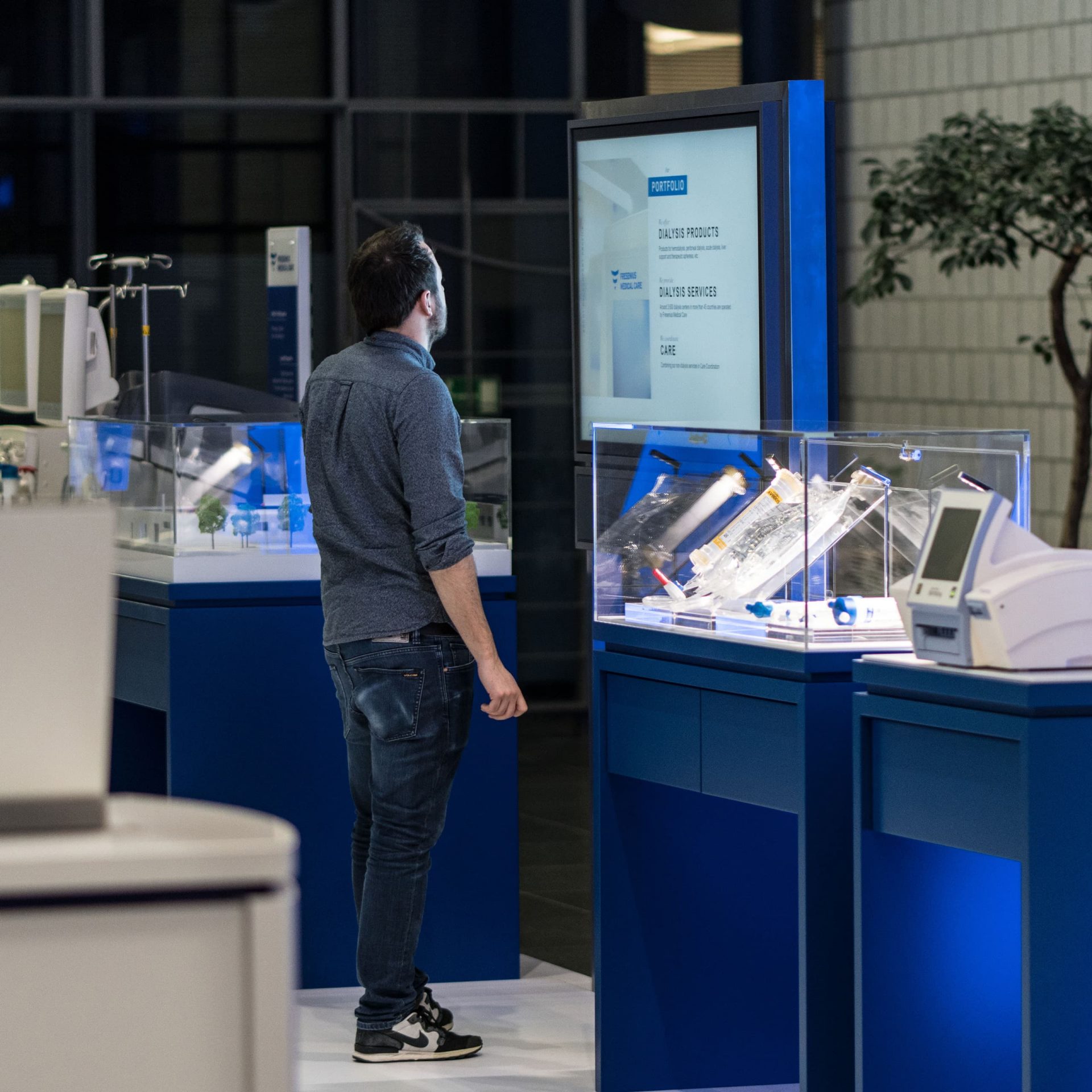 The installation is part of a permanent exhibition at Fresenius headquarter and can be experienced by all visitors.
The design is developed as a responsive web-based application that also allows it to be showcased on smaller screens like tablets, which is especially helpful for sales force.


Sample screens from the presentation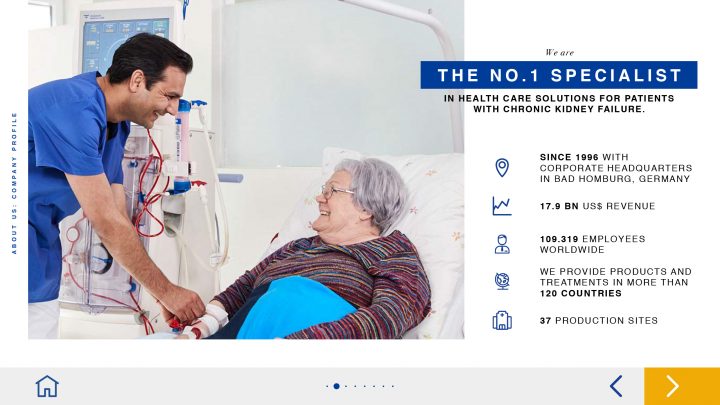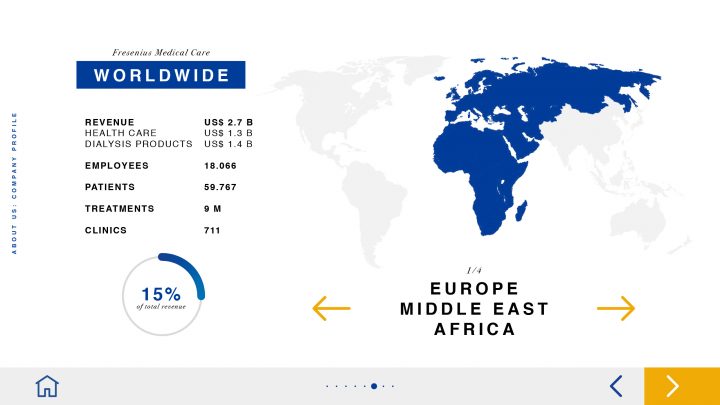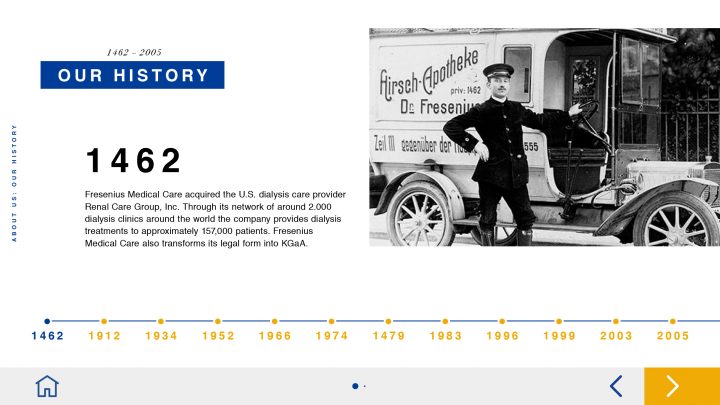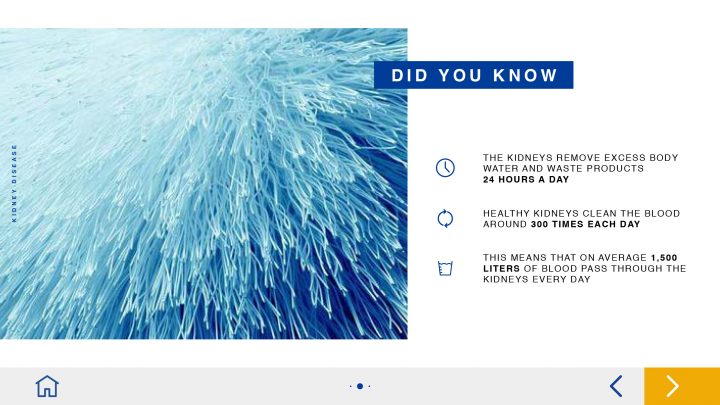 swipe right →